Carrots are one of those versatile vegetables that make a wonderful addition to juice. Deciding on the best juicer for carrots can often be a difficult feat.
The easiest way to enjoy the benefits of carrots is by juicing them at home. With so many options on the market, it can be overwhelming to choose the best juicer for carrots.
In this article, I will guide you through the best juicers for making carrot juice at home. I will cover a variety of options, including masticating and centrifugal juicers, budget-friendly choices, luxury models, and single-serve options.
Whether you are new to juicing or an experienced user looking to upgrade your machine, I  have something for everyone.
So, grab your carrots, and let's get started!
If you want to get the most out of your produce and create nutrient-dense juices, you might want to consider a masticating juicer for optimal extraction. 
The Omega Juicer Slow Masticating Juicer (NC900HDS) with adjustable settings tops this list as one of the best juicers for carrots. 
This slow juicer has dual-stage extraction for maximum yield and minimal wastage, preserving vital nutrients in the juice. It has adjustable settings for different types of vegetables and fruits, and the 200 watt motor will power through raw carrots. 
It operates at a low speed of 80 RPMs, ensuring that enzymes are preserved in the juice, which means no oxidation or heat build-up. It has a built-in handle for easy portability and storage.
Product Specs:
– Type: Masticating Juicer
– Speed: 80 RPMs
– Feed Chute Size: Not specified
– Power: 200 Watts
– Dimensions: 14.5 x 6.5 x 15.5 inches
– Weight: 13 pounds
Best Centrifugal Juicer for Carrots - Mueller Austria
The Mueller Austria Juicer Ultra Power may be just what you need if you prefer a centrifugal juicer that can easily handle hard produce like carrots.
With dual speeds, this juicer can handle hard vegetables like carrots at high speeds (15000-18000 rpm) and softer foods at low speeds (12000-15000 rpm).
The wide feed chute makes it easy to juice whole fruits and vegetables without cutting them into small pieces, saving time in the kitchen.
The Mueller Austria Juicer Ultra Power is compact yet powerful, making it perfect for frequent use in smaller batches. It's also great for making juice quickly.
Product Specs:
– Dual speeds: high speed for carrots and hard veggies
– 3 wide feed chute with a locking arm for safety
– Includes overload protection auto shut-off feature
– Separates juice and pulp automatically
– Comes with a 34 oz (1 liter) juice jug and a 68 oz (2 liter) pulp container
– Easy to clean with the included brush
– Made in China
Best Breville Juicer for Carrots - Juice Fountain Elite
Breville is an established brand renowned for making very good quality juicers. 
I've previously compared Breville Juicers, particularly the Juice Fountain range. 
When considering the best Breville Juicer for carrots, our top pick is the Breville Juice Fountain Elite (800JEXL). 
The Breville Juice Fountain Elite has two running speeds – a low speed of 6,500 RPM and high speed of 13,000 RPM.
The body of the Breville Juice Fountain Elite is made from heavy-grade die-cast metal. In contrast, other Breville Juicers are made from stainless steel or heavy-grade polymer. 
The 1000-watt motor is powerful enough to shred carrots into juice in seconds, and the cutting disc is crafted from titanium and stainless steel. 
This is the premium pick of Breville centrifugal juicers. However, it does have a premium price tag attached. This juicer will set you back a few hundred dollars. 
Is it worth it? Most say yes, and some say no. Breville offers a 12-month warranty with their juicers, which is disappointing for such a leading brand. 
On a personal note, I previously owned a Breville centrifugal juicer before I switched to a masticating juicer. It lasted for 5+ years with no issues whatsoever. But my experience may not be the case for everyone. 
The Breville juicer removable parts are safe to put in the dishwasher and BPA free. The included 34 ounce jug has a froth separator, which is handy for centrifugal juicers as they do create more foam.
Little things like the handle on the pulp bin and auto shut off overload protection are small factors that confirm Breville really have thought of everything with the Juice Fountain Elite.
If you're looking for the best Breville carrot juicer, the Juice Fountain Elite won't disappoint. 
Vertical Slow Juicer for Carrots
With the Sana 848 Juicer, you can juice up to three days in advance. When you buy the bundle option, it includes a vacuum storage cup that ensures the flavor and nutrition of your juice are maintained for 72 hours, helping your carrot juice last longer in the fridge.
The three different strainers included give you the flexibility to both carrots and soft fruits without worrying about clogging, or create a thicker, pulpy juice if you prefer.
Clean up is fast and easy, with a quick rinse of the juicing screens under the faucet. The juicer also comes in two colors (black and red) to match your kitchen. It's also made in Korea, offering a higher quality build than other models, which is also backed by a 15 year warranty.
Product Specs:
150 Watts
Two Speeds
Measures 8 x 8 x 18.5 inches
Weight 19lbs
Warranty 15 years
Made in Korea
The Tribest Green Star Elite is the leading twin-gear juicer and certainly one of the best carrot juicers. 
The Green Star Elite is one of those juicers you either love or hate. It is slow and difficult to clean up but also handles vegetables like carrots and beets amazingly well with bone-dry pulp. 
If you're also a fan of juicing leafy greens and carrots, the Green Star Elite has you covered there, easily extracting juice from spinach, celery, and wheatgrass. 
This juicer has a 12-year warranty, as you would expect from the leading brands. 
With its advanced bio-ceramic, magnetic jumbo twin gears and slow cold press design, this juicer uses a complete mastication process with three stages to ensure every last juice drop is extracted from your fruits and vegetables.
The twin gears are made of stainless steel and stain-resistant nylon, making them durable and easy to clean. With a slow speed of 110 RPMs, this juicer preserves the quality of your produce by minimizing oxidation. Plus, it comes with homogenizing accessories to make nut butter, baby food, sorbets, and more.
Product Specs:
– Brand: Tribest
– Model: GSE-5050
– Color: Chrome
– Wattage: 150 watts
– Voltage: 110 Volts
– Product Dimensions: 18.6 x 6.8 x 12.4 inches
– Item Weight: 17.2 pounds
– Made in: Korea
Luxury Juicer for Carrots - Kuvings Whole Slow Juicer
You'll feel like a professional juicer with the Kuvings Whole Slow Juicer, as its sleek design and low-speed masticating technology gently squeezes your carrots to produce nutrient-rich juice.
This luxury model rotates at just 60 RPMs, preserving enzymes and nutrients while preventing oxidation for up to 72 hours of storage.
Its 3 in 1 multi-purpose juicer can make sorbets, baby food, and nut milk.
The Kuvings C7000S  is designed with convenience in mind. Its wide feed chute lets you easily add whole carrots without cutting them into small pieces.
The chrome-plated drip-free juice spout and funnel make pouring easy and mess-free, while the larger pulp outlet duct ensures smooth juice. 
Product Specs:
– 60RPMs low-speed masticating technology
– Materials: Ultem, Tritan, ABS, PC
– 3′ wide feed chute
– 240W motor
– Made in Korea and backed by a 10 year warranty
Single Serve Masticating Juicer for Carrots
If you're looking for a single-serve masticating juicer that's compact and efficient, the DASH Deluxe Compact Power Slow Juicer might be just what you need. This juicer is perfect for those who want to make small portions of fresh juice with minimal effort. A powerful 130-watt motor extracts maximum nutrients, vitamins, taste, and juice from minimum amounts of fruits, vegetables, leafy greens, nuts, and wheatgrass.
The slow juicing process prevents oxidation and keeps the juice fresh for longer. The DASH Deluxe Compact Power Slow Juicer is also great for those with limited counter space. Its compact size is a convenient alternative to larger centrifugal juicers. Plus, it comes with a Frozen Attachment that allows you to make homemade sorbet and other frozen treats.
For best results when juicing carrots or other hard produce items like apples or cucumbers, cut them into 1" pieces before feeding into the machine so they don't get stuck in the chute.
Product Specs:
– Brand: DASH
– Color: Aqua
– Special Feature: Manual
– Product Dimensions: 3.9D x 4.9W x 14.23H
– Product Care Instructions: Hand Wash Only
– Capacity: 1 Liters
– Wattage: 130 watts
– Item Weight: 3.4 Pounds
– Voltage: 120
Single Serve Centrifugal Juicer for Carrots - Magic Bullet Mini
Looking for a way to quickly and easily make fresh carrot juice at home? Consider the compact Magic Bullet juicer, which takes up minimal counter space and boasts a powerful 400-Watt motor that extracts all the juicy nutrition from your fruits and veggies.
The roomy 2-inch feed chute fits larger chunks of ingredients, meaning less chopping and more juicing time. Plus, with top-rack dishwasher-safe attachments and a silicone spout cap that catches drips for easy cleaning and tidiness, this juicer is perfect for daily use or on-the-go.
Not only does the Magic Bullet juicer come with a twist-on to-go lid for spill-free sipping and portability, but it also has a 16-ounce capacity cup so you can make enough juice for yourself without any hassle.
While some customers found the machine not very convenient for personal daily use, overall customers found the machine powerful and effective, with excellent yield and easy portability.
Just remember to cut fruit into easy slices to fit in the shoot for best results as pulp can get clogged in the spout when making larger quantities of juice.
Product Specs:
– Brand: Magic Bullet
– Color: Black and Silver
– Material: Silicone
– Capacity: 16 ounces
– Wattage: 400 watts
– Special Feature: Dishwasher Safe
– Product Dimensions: 7 x 6 x 11.5 inches
– Item Weight: 6.67 pounds
Your Carrot Juicing Questions Answered:
Conclusion
So there you have it, a comprehensive guide to the best carrot juicers. Whether you're looking for a budget-friendly option or a luxury machine, there's something on this list for everyone.
Masticating juicers are great for getting the most out of your produce and producing high-quality juice with minimal pulp, while centrifugal juicers are perfect for those who want speed and convenience.
If you're looking for a Breville or Omega juicer specifically, we've got you covered with our top picks for both brands. And if you're short on space or only need to make small amounts of carrot juice at a time, our single serve recommendations might be just what you need.
No matter which juicer you choose, incorporating fresh carrot juice into your diet is an excellent way to boost your health and wellbeing. So go ahead and get started on your juicing journey today!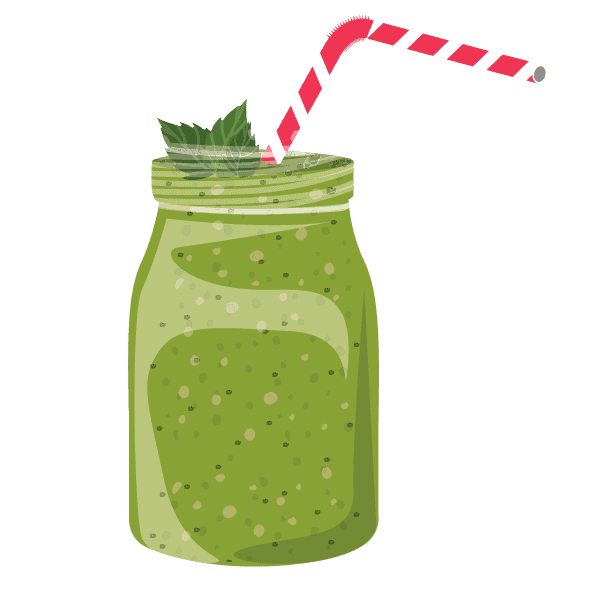 Get access to the latest juicing recipes, product reviews, and upcoming brand promotions delivered straight to your inbox! 🍍