Juicing is a healthy and popular way to get essential nutrients and vitamins from fruits and vegetables. However, purchasing a juicer can be expensive, with some models costing hundreds of dollars. Luckily, affordable options are available, and we've researched and tested to find the best juicer under $100.
When choosing a juicer, it's essential to consider the type that will best suit your needs. Centrifugal juicers are the most common and affordable type of juicer. They use a blade to chop up fruits and vegetables and then spin them at high speeds to extract the juice.
Masticating juicers, also known as slow juicers, use a slow and gentle process to extract the juice using an auger, resulting in less oxidation and more nutrients.
When purchasing a juicer under $100, it's important to keep in mind that you may be sacrificing some features and quality. For example, some budget juicers may not be as efficient at extracting juice or may not be as durable as more expensive models.
Let's take a look at the best juicers under $100 that balance affordability and quality.
1. Elite Gourmet EJX600 - Best Vertical (and for travel)
If you're looking for an affordable and space-saving juicer, the Elite Gourmet EJX600 Compact Slow Juicer is worth considering. It juices 16oz at once and is a great choice for traveling, apartment living or making a single juice each morning. 
Standing 12 inches tall, this juicer weighs just 2.7 pounds. Most vertical masticating juicers operate around 40rpm, whereas the Elite Gourmet juicer runs at 70rpm. 
Some may enjoy the faster juicing process, while others may not like how fast it pushes the pulp out. A faster juicing process means juicier pulp, so you may need to run this through again. 
Overall, priced well under $100, I wouldn't hesitate to take this juicer away for single juice serves while traveling. It includes a handy cleaning brush, pulp and juice collection cup.
What I Liked:
Compact size, lightweight, suitable for small spaces
Suction cups on the bottom of the machine to help keep it stable
Reverse function
Dishwasher friendly parts
Affordably priced
12 month warranty
What I Didn't Like:
Fast spin speed of 70rpm didn't leave pulp super dry
Soft fruits like mango, papaya, and berries may get clogged in the screen
2. Housnat Slow Juicer - Best Dual Speed
If you like to juice various fruits and vegetables, look at the Housnat Slow Juicer. It has two juicing speeds – a slower speed to extract as much juice as possible from soft fruits such as oranges, berries, and leafy greens. The hard mode is faster to munch through celery, carrots, apples, and the like. 
It is available in passion red or silver knight colors to match your kitchen. Housnat also makes a specific celery juicer (see the next item on this list).
Like most other masticating juicers, it has a quiet operating noise of 60 decibels, includes everything you need to get juicing and is backed by a 12 month warranty.
What I Liked:
Two juicing speeds
Quick to assemble and clean up
Reverse function
Dishwasher friendly parts

12 month warranty
What I Didn't Like:
Struggles a little with fresh turmeric
You may need to run soft fruit pulp through twice to get it really dry
3. Housnat Professional - Best Celery Juicer
Designed explicitly for celery juicing, this Housnat juicer includes two stainless steel screens. It has one spin speed, operating at 80rpm. 
You can choose black, silver, or matcha green (pictured above), which is just aqua if you ask me – albeit a beautiful color. 
The end cap design differs between the Housnat celery juicer and the Housnat professional juicer. You can see in the image above the celery pulp spirals straight out of the cap. This allows maximum juice extraction from the celery.
What I Liked:
Designed for celery juicing
Quick to assemble and clean up
Reverse function
Auto shut down after 20 minutes of use
Dishwasher-friendly parts

12-month warranty
What I Didn't Like:
Replacement parts might be hard to find

Only one speed of juicing
4. Hervigour Slow Juicer - Best Wide Mouth (and Best Warranty)
The Hervigour juicer was released in December 2022, and has some great features not found on other juicers under $100.
The dual opening wide mouth allows you to place larger pieces of fruits and vegetables into the machine, saving you time on prep.
A lever to let the juice flow freely or close it off is underneath the juicer. If you've ever had juice drip everywhere as you empty your cup, you'll appreciate the ability to shut this off.
I was most impressed with the warranty on this budget juicer as well – a massive 4 years on the motor and 2 years on the parts.
What I Liked:
Compact and stylish

Wide mouth feeder reduces prep time

No annoying juice drips

Excellent warranty

Reverse function
What I Didn't Like:
Motor is 100 watts – less powerful than other juicers on this list

Operating time of 10 minutes max before needing a rest

Hard fruits and veggies drag on the motor a little
5. Omega H3000D - Best Omega Juicer Under $100
If you are looking for a quality brand, you can't surpass Omega Juicers. The H3000D is the only model available under $100 (at the time of writing) and is the black model only at this price. 
I love the Omega brand, and when this juicer first launched onto the market in 2020 I was skeptical about how it would hold up. Given Omega juicers normally have a 10 to 15-year warranty, you get a measly 12 months with this juicer. You can read my full H3000D Cold Press review here where I talk more about that.
The auger is quite short, with 3-stage processing compared to longer 7-stage augers found on other models in this list. That's where my complaints end, in classic Omega style, the pulp is fairly dry, the juicer is quiet, and the quality is good for the price. 
Some users have had issues with the plastic housing and end cap breaking – try not to overload the juicer and be patient when juicing; this shouldn't be an issue. Also, handwash the parts rather than use the dishwasher, which can contribute to plastic degradation.
What I Liked:
Great brand, machine feels like good quality
Juices well with fairly dry pulp
What I Didn't Like:
Not a super-fine filter, some pulp may end up in juice
User complaints about parts breaking, slow customer service and replacement parts from Omega
Best Centrifugal Juicers Under $100
1. Hamilton Beach 800W - Most Powerful
Hamilton Beach top the list of best centrifugal juicers under $100 with this single-speed 800-watt juicer. It is powerful enough to juice tough items like beetroot, carrot, and apples, but will also juice celery and citrus fruits with ease. 
It's not the best choice for juicing leafy greens, but no centrifugal juicer is. 
It's simple to put together, and easy to clean (as with any juicer, rinse it straight away before the juice residue and pulp dry).
I like that the juicing cup measures 16oz, so you can accurately gauge the volume of juice you have and when to stop juicing. Overall, a great buy for a juicer under $100.
What I Liked:
Quality Brand
Easy to assemble and disassemble + clean
Juices most fruits and veggies with ease
Powerful 800 watt motor
What I Didn't Like:
Doesn't juice leafy greens
Noisier than masticating juicers
2. NutriBullet - Best Sealing Pitcher Included
NutriBullet has created this sweet-looking centrifugal juicer that ticks all the boxes – including a price under $100 (at the time of writing).
It kind of looks like a vertical masticating juicer and it took me a few minutes to work out there was no separate chute or container for the pulp. It is self-contained within the juicer. 
Meanwhile, the smooth juice flows out the no-drip spout, which can be opened and closed at your convenience. 
My favorite thing is the pitcher that is included – holding 27oz of juice and sealing tight to keep any leftover juice as fresh as possible in the fridge. The pitcher also includes a screen to filter the froth. The pitcher, sieve, and plastic upper section are all dishwasher safe, making cleanup a breeze. 
What I Liked:
Low and high speed
No drip spout
Pitcher included
800 watts of power
Dishwasher friendly parts
What I Didn't Like:
Moist pulp after juicing
Self-contained pulp collection needed emptying a couple of times
3. Mueller 700W - Best Dual Speed
Mueller centrifugal juicers have been around for years and this Austrian brand are a trusted name in juicing. This dual-speed centrifugal juicer doesn't disappoint, with large-capacity juice and pulp containers, anti-slip feet, and automatic shut-off in the event of jamming or overheating. 
While you won't get the same level of juice extraction as you would with a masticating juicer, the Mueller is fast, inexpensive, and can make light work of juicing whole fruits and vegetables in a flash.
What I Liked:
Two speeds for soft and hard fruits
Large chute to juice whole fruits and veg, saving prep time
Suction cup feet on the bottom for stability
Easy to clean
What I Didn't Like:
Pulp isn't as dry as a masticating juicer
Pulp catcher can be tricky to seal correctly, potential for a messy juicing experience
What to Consider Before Buying a Juicer Under $100
When looking for the best juicer under $100, there are a few key features to consider. Here are some things to keep in mind when making your decision:
Type of Juicer
There are two main types of juicers: centrifugal and masticating. Centrifugal juicers are typically less expensive and work by using a fast-spinning blade to extract juice from fruits and vegetables.
Masticating juicers are generally more expensive, but they work by slowly grinding and pressing the produce to extract the juice. Masticating juicers produce a higher yield and can handle leafy greens better than centrifugal juicers.
Motor Power
The motor power of a juicer is an important consideration, as it impacts how efficiently the juicer can extract the juice. Look for a centrifugal juicer with a motor power of at least 600 watts, as this will ensure that the juicer can handle tough produce like carrots and beets.
The best masticating juicers have at least 150 watts of power.
Feed Chute Size
The size of the feed chute on a juicer is important, as it determines how much prep work you'll need to do before juicing. Look for a juicer with a wide feed chute, as this will allow you to juice whole fruits and vegetables without having to chop them up first.
If you do choose a narrower feed chute, don't overload it and then use the pusher to try and cram everything down (that's how they break).
Easy to Clean
Cleaning a juicer can be a hassle, so look for a model that is easy to clean. Some juicers have dishwasher-safe parts, while others require hand-washing. There are pros and cons to putting plastic juicer parts in the dishwasher – always use the top rack.
Warranty
Finally, check the warranty on any juicer you're considering. Look for a model with a warranty of at least one year, as this will give you peace of mind if anything goes wrong with the juicer. Readily available replacement parts are always a bonus. However, when it comes to the budget juicers on this list, it may be just as affordable to replace the entire juicer if something breaks.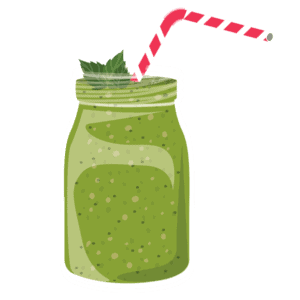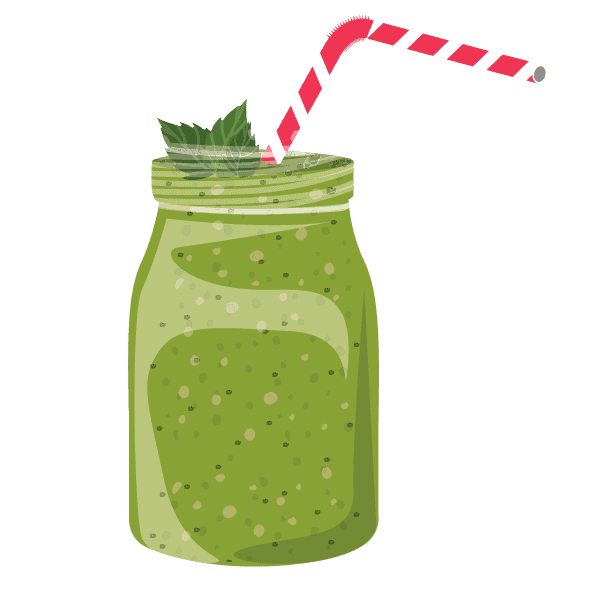 Get access to the latest juicing recipes, product reviews, and upcoming brand promotions delivered straight to your inbox! 🍍