When deciding on the best juicer for greens, first consider whether you'd prefer a centrifugal or masticating juicer (twin gear juicers also fall into this category).
A centrifugal juicer juices fast using blades to shred the greens to turn them into juice.
Masticating, cold press or twin gear juicers use augers or gears to crush the greens into juice.
We'll cover all types of juicing machines, to give you the best option when deciding on the best juicer for greens.
An important factor to consider also is what type of greens do you prefer to juice?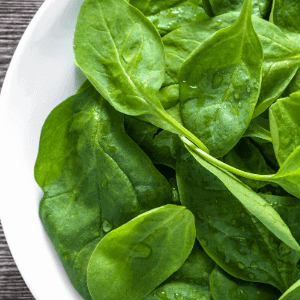 Juicing wheatgrass is vastly different to juicing celery or cucumber.
We'll also discuss the types of leafy greens suitable for juicing and the best juicer for the types of green fruits and vegetables juiced.
Overwhelmed already? Don't worry.
We've broken it down in an easy to understand format, to help you choose the best juicer for greens.
Our two main considerations are price point (ie: your budget) and the effectiveness of juicing the type of green leafy vegetable.
Please note: The links in this post contain affiliate links and we will receive a small commission if you make a purchase after clicking on a link. This is at no additional cost to you.
Firstly, if you're following a Medical Medium juicing diet or are looking for the best juicer for celery only, please read our blog post on the best celery juicers.
We've taken an in depth look at celery juicing to bring you the top 7 juicers for celery in 2020.
Best Vegetables to Juice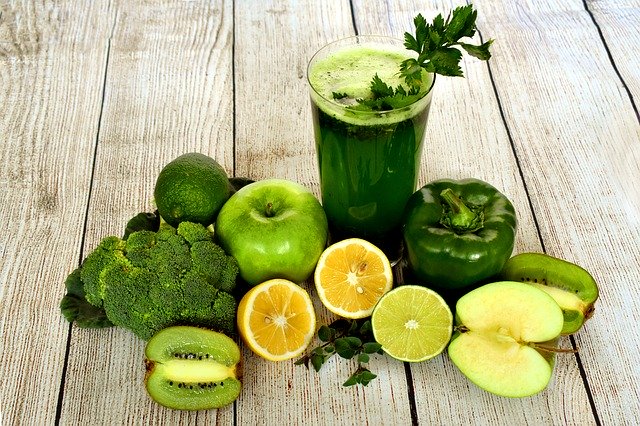 Lets consider the most popular types of green leafy vegetables to juice.
For a more in depth look at the healthiest greens, read our blog post on the best vegetables to juice.
You'll be surprised at some of the vegetables that can be juiced and the health benefits of these vegetables.
Kale, Spinach, Wheatgrass and Rocket
Loaded with vitamins and minerals, kale, spinach, wheatgrass and rocket are superfoods that you should be including in your diet on a regular basis.
Juicing leafy greens however, is a tricky task and is best suited to a cold press juicer that will squash and grind the leaves to extract the juice.
This is also known as a masticating juicer. Twin gear juicers also fall into this category.
Cucumber, Zucchini, Apple and Lime
Ok, so apples and limes aren't vegetables, but they are popular in juicing recipes and yield a good amount of juice.
Cucumber and Zucchini have a high water component and work well in green juice.
The firmer density of cucumbers, zucchinis, apples and limes make them suitable for using in a centrifugal juicer.
A cold press juicer is overall the best juicer for greens, whether they be firmer green fruits or veggies, or leafy greens.
Best Juicer For Greens – Quick Links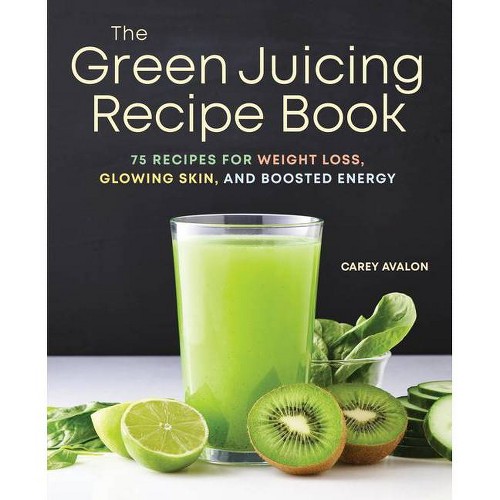 Best Cold Press Juicer for Greens
The Omega NC900HDC
is our number one cold press juicer choice for juicing greens. Omega are a well known brand in juicing, and produce quality products that are built to last and backed by a 15 year warranty.
The Omega NC900HDC
features an end cap with 5 adjustable settings to control pulp output and maximize extraction of the juice. This juicer is suitable to juice green vegetables, fruits, leafy greens and wheatgrass.
The Omega NC900HDC will also grind your coffee, make nut butter, baby food, sorbets and mince your herbs and garlic. Omega juicers are very well known and one of the best brands of juicers available. You really can't go wrong with purchasing an Omega juicer, particularly when juicing greens.
Best Vertical Cold Press Juicer for Greens
The Omega VSJ843QR Vertical Slow Masticating Juicer is our top choice for a vertical cold pressed juicer for greens. The vertical design saves space on your kitchen counter top and a spin speed of 43 revolutions per minute is almost half of the horizontal cold press juicers.
The spin speed is important to delay oxidation of the juice, increasing the shelf life and keeping the vital enzymes intact, giving you maximum nutrition from the juice. The screen design of the Omega vertical juicer also breaks down the pulp further for a smoother juice.
The Omega vertical juicer is suitable for juicing leafy greens including wheatgrass, kale and celery. Omega also back their juicers with an amazing 15 year warranty. The Omega vertical juicer is also available in Silver.
Best Juicer Under $100 for Juicing Greens
Offering 5 adjustment modes to alternate between soft and hard fruits and veggies and priced at well under $100, the Oneisall Slow Masticating Juicer
is our pick for the best juicer under $100 for juicing greens.
If you're just getting started into juicing or don't want to invest in a high end juicer such as the Omega Juicer or Green Star Elite Juicer, this juicer is a good choice.
It is backed by a 3 year warranty (2 years standard plus 1 extra year when you register the product online), runs at 60 decibels (no noisier than the higher priced juicers) and has an auto reverse function.
Check out the video below by Balancing Life as he puts this juicer to the test with celery, ginger, grapes and cranberries.
It produces quite smooth juice and you can see how dry the pulp is as it exits the juicer. It's also amusing to watch him drink straight ginger juice!
Best Budget Juicer for Greens
If you are on a budget, but can spend over $100, our recommended juicer for greens is the Koios Masticating Juicer
.
We are big fans of the Koios Juicer as it is backed by a 10 year motor warranty. It also has two functions for hard and soft fruits and veggies (leafy greens would fall into the soft category) and a reverse function.
The Koios Juicer is fairly quiet, operating at 60 decibels. When juicing leafy greens is extracts between 82-88% of juice from the leaves. For extra juice extraction, you can put the pulp through the juicer again. The auger spins at 80 revolutions per minute.
It is really the warranty that sets the Koios Juicer apart from other inexpensive juicers on the market today.
Best Juicer for Leafy Greens
Kale, spinach, rocket and herbs such as mint are green leafy vegetables that you just can't seem to get much juice out of no matter how hard you try. If you're serious about juicing leafy greens, we'd recommend investing in a high end juicer such as the Tribest Greenstar Elite
Cold Press Juicer.
This is a twin gear juicer, meaning it has two stainless steel gears that grinds the kale and other leafy greens in a 4 stage mastication process that crushes, cuts, slices then blends the leafy greens being juiced. The green star juicer can also produce nut butters, sorbets, pate, sauces and act as a food processor.
If you prefer thicker juices with more pulp, or thinner juicers with minimal pulp, the green star juicer can handle it all and includes 4 different screens for versatility.
To see the green star elite juicer in action, watch this video courtesy of raw blend below:
The Roundup – Overall Best Juicer for Greens
There's so many juicers available on the market today, particularly at the affordable end of the scale, with new juicers from Chinese manufacturers popping up regularly. Only time will tell whether these juicers last with regular juicing.
Points to consider when purchasing a juicer for greens, is how often you will use the juicer, replacement parts available and the warranty period if something goes wrong.
If you plan on juicing daily and over an extended period of time, we recommend investing the money into a quality juicer such as the Omega juicers
or Tribest Greenstar Elite
juicer.
Both juicers offer excellent warranties, replacement parts and are established brands that have proven the test of time.
If you're an occasional juicer, or new to juicing, you may wish to purchase a more affordable juicer for greens such as the Oneisall Juicer
or Koios Juicer
.
Once you're confident that you'll continue juicing as a lifelong habit, making the investment in a high end juicer really is worth it.
We hope you've enjoyed our post on the best juicer for greens. Green juice has amazing health benefits and we hope you enjoy making such nutrient rich juice. Happy juicing!
Recent Content
link to The Ultimate Guide to Juicing Beetroot
Beetroots are large and fleshy root vegetables that come from Amaranthaceae family. They appear in a palette of red-tone colors. Some are purplish pink, while others are reddish-orange or brown....
link to The Pros & Cons of Juice Cleansing
Juice cleansing (also referred to as juice fasting) is often a controversial topic. Some are for it, some are against it, particularly when looking at sustainability over time and with longer juice...