Hurom Slow Juicers and Vitamix Blenders are both fairly expensive kitchen appliances.
While both of these appliances are popular because of their extraordinary specs and modern facilities, it can be a hard decision to pick between the two.
If you're trying to decide between buying a Hurom slow juicer vs Vitamix blender, we are here to help. Let's take a look at the similarities, differences and best buying choice for different needs…
Appearance
Whilst you should indeed never judge a book by its cover, but why leave the looks out when you're making a comparison?
Even though both of these appliances have modern designs, everyone has a personal preference when it comes to the aesthetics of the machine.
Vitamix blenders have a more traditional design. You see the typical motor and a jug or pitcher attached on top, but the appliance has an elegant appearance with a transparent jug. The overall vibe is effortless yet classy.
It is important to note here however, that Vitamix blenders have a plastic jug, not glass.
On the other hand, Hurom juicers have won awards for their stylish, modern appearance. They are compact, have several color options, and add a modernized touch to a traditional juicer machine.
Size
Hurom slow juicers are a vertical masticating juicer design. As with a Vitamix blender, you need a certain amount of height between the countertop and any overhead cupboards to be able to feed the fruits and vegetables into the juicer.
Here are the heights of Hurom Juicers:
| | |
| --- | --- |
| Hurom Slow Juicer Model | Height |
| HP Slow Juicer | 15.5 inches |
| HH Elite Slow Juicer | 15.7 inches |
| H101 Slow Juicer | 18 inches |
| H-AA Slow Juicer | 16 inches |
| HZ Slow Juicer | 16 inches |
| H-AE Slow Juicer | 16.9 inches |
| H-AF Slow Juicer | 16.9 inches |
Vitamix blenders are similar in height to Hurom slow juicers. It is important to consider if you will be using the blender just for one serving, or for multiple servings at once.
The smaller the container size, the smaller the serving amount you can create in one blend.
Here is a comparison of the Vitamix blender heights:
| | |
| --- | --- |
| Vitamix Model | Height |
| Vitamix E310 (Explorian Series) | 18 inches |
| Vitamix E320 (Explorian Series) | 18.2 inches |
| Vitamix C Series | 20.5 inches |
| Vitamix G Series | 17.5 inches |
| Vitamix Ascent Series (A2300, A2500, A3500) | 17 inches |
| Vitamix S-Series | 15.5 inches |
Think about the space you have in your kitchen and the amount of output you usually need, then make a decision accordingly.
Speed
This is one option where there are pros and cons to both. We will discuss both the spin speed of the juicer and the time it takes to create juice with the Hurom slow juicer vs Vitamix blender.
Hurom Slow Juicer Spin Speed
All the Hurom juicers spin at 43 revolutions per minute. This is one of the lowest spin speeds of juicers on the market in 2020, for true cold pressed juice.
Vitamix Blend Speed
Vitamix blenders also juice whole foods with their stainless steel blades. The spin speed will vary depending on the setting chosen, but in general is much faster than a slow juicer.
The juice will end up thicker than when using a juicer such as the Hurom Slow Juicer range, as the pulp will be blended in with the juice.
A part of the reason why people like owning blenders is that they're so fast. Vitamix blenders are no exception. They work more quickly than Hurom slow juicers and save quite many minutes on the clock. So, if you don't always have a lot of time on your hands, a Vitamix blender is what you need.
Noise Factor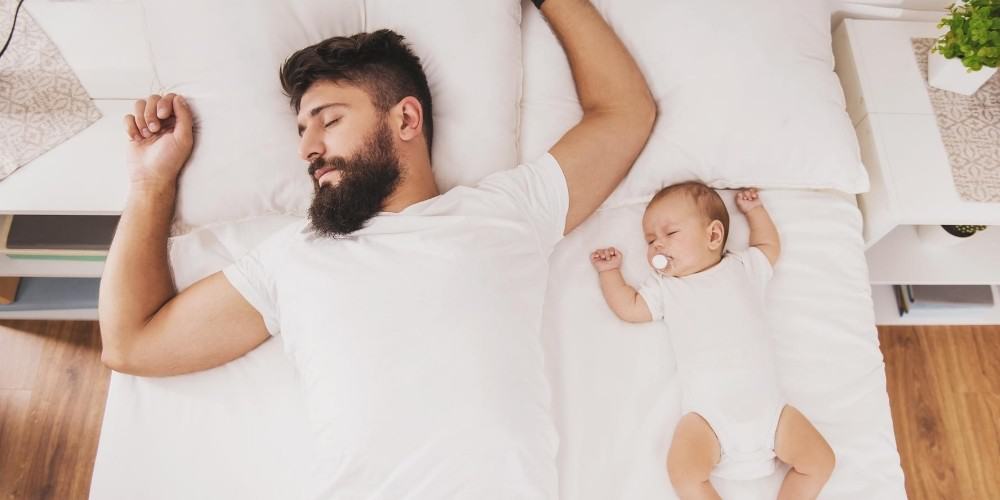 If you are making juice at 5am whilst the rest of the household is sleeping, the Hurom Slow Juicer will be your best choice.
Vitamix blenders are far more noisy, due to their higher spin speeds and blending capabilities vs slow juicing.
If noisy motors and appliances don't work for you, you might want to reconsider buying a Vitamix blender. These blenders are fast and efficient, but they do tend to be much noisier than a slow juicer.
Pulp Factor
Here is really where the differences between juicing and blending lie.
Hurom slow juicers separate the pulp from the juice. Some models come with different strainers to choose to add more or less pulp to the juice, based on your preference.
Vitamix blenders, blend the entire piece of fruit, vegetable or leafy green. The fiber will be ground up during the blending process for a smoother, creamier but thicker juice (because of the included fiber and pulp).
If you are ok with thicker juices or smoothies, the Vitamix blender is a great choice.
If you prefer just to extract the juice from the fruit or vegetable and leave the pulp and fiber aside, a juicer would be your better choice.
Nutrient Retention
As mentioned above, Hurom juicers spin at 43 revolutions per minute, to prevent oxidation of the juice which may be attributed to heat generated during the juicing process. Juices made with the Hurom slow juicer can last up to 72 hours.
On the other hand, blenders have a much faster speed. They have per minute rotations in thousands. This speed has an inversely proportional relationship with the nutrient factor of the output.
A quicker motor generates more heat. Heat, in turn, damages nutrients. Plus, blenders damage the cell walls and allow air to pass into the juice. This phenomenon speeds up the oxidation process of the product and reduces its shelf life.
You should ideally consume juices made in the Vitamix blender within 24 hours.
Cleanliness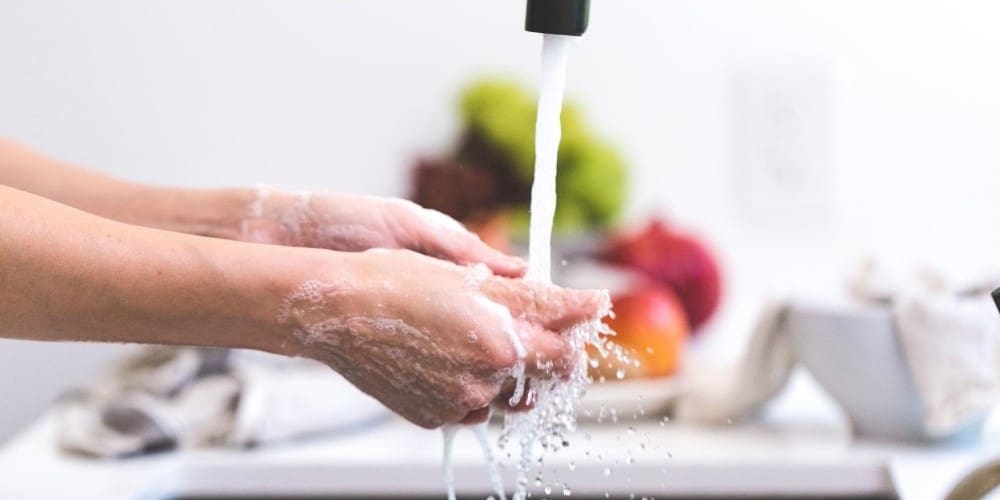 Because of the straightforward design, Vitamix blenders are much easier to clean. It is simple to remove the jug from the top, rinse and clean it, and dry it. Some Vitamix blenders also have the option to add a drop of dish soap, water and blend to clean.
With Hurom slow juicers, cleaning the appliance is not as easy. There are multiple parts to Hurom juicers that will require hand washing after juicing. Hurom include a cleaning brush and drying rack with some of their juicers which is a handy feature.
Overall however, if you dislike the clean up with juicers, a Vitamix blender is much more efficient to clean. Vitamix blender parts are also dishwasher safe.
Durability
Both the Hurom juicer and Vitamix blender are durable small appliances that should last you a long period of time.
As two different products it is difficult to compare in terms of durability. Vitamix have less parts and therefore, less pieces that may wear or break over time.
Vitamix use aircraft grade stainless steel in their blender blades, Hurom use heavy duty Ultem for their auger and screen frame, which is 8 times stronger than traditional plastic.
Both are sturdy, good quality items. Vitamix offer up to a 10 year warranty, depending on the blender chosen. This includes all blender parts and normal wear and tear.
In comparison, Hurom offer a 10 year warranty on all juicer motors, but a 2 year warranty on parts.
Versatility
Since juicers have a particular design meant for juicing purposes, they don't give you many options in terms of their uses. Some Hurom juicers come with tofu strainers, citrus juicing attachments and sorbet maker attachments for frozen fruits.
On the other hand, blenders are versatile. You can use them to make pretty much anything that needs blending, including sauces, salsas, juices, nut milks, ice crushing, smoothies and soups.
If you prefer small appliances that can multifunction, the Vitamix may be a better choice for you.
Weight
Both the Hurom slow juicer and Vitamix blender are solid items. Depending on the size of the juicer or blender you choose, the weights may vary.
Vitamix blenders weigh between 10 and 15 pounds, Hurom juicers weigh between 10 and 20 pounds.
Usability
When put side by side, a Vitamix is not only easier to clean, but it is also much easier to set up as compared to a Hurom slow juicer. Plus, a Vitamix blender has a much more user-friendly interface, and most people don't need a lot of time to understand how it works.
On the other hand, Hurom juicers come with several detachable parts. It's not very time consuming to assemble and disassemble, especially once you get the hang of it.
If efficiency is really important to you, a blender would probably be a better option than a slow juicer.
Conclusion
If you're looking for the following things, a Vitamix would be best for you:
Easy cleaning
Versatility
Speed
Fiber content
In contrast, if you are looking for the following features, a Hurom slow juicer would be your best choice:
Slow Juicing
Juice and Pulp extraction
Quieter operation
Understandably, not everyone wants all the things in a single category.
For some people, priorities come from both groups. You might want an appliance that is both noise-free and easy to clean.
In such a case, evaluate which requirements are primary and where you can compromise. Will you be willing to live with the noise, or does time-consuming cleaning make more sense?
Give it proper thought, and then make a decision accordingly. Don't forget to let us know your thoughts in the comments below!