Anthony William, also known as Medical Medium and the best selling author of the series of books of the same name, endorses the Omega MM900HDS in his book Celery Juice – The Most Powerful Medicine of Our Time Healing Millions Worldwide.
What makes the Omega MM900HDS so special? Why is this the Medical Medium juicer of choice? Let's take a closer look…
Best Juicer for Celery
Medical Medium endorses the Omega MM900HDS as the best juicer for celery as this Omega juicer includes an end cap specifically designed to extract the maximum amount of juice from celery. This juicer squeezes celery for longer, leaving the pulp bone dry and ensuring the greatest amount of nutrients are extracted from the celery into juice.
You can watch the MM900HDS in action in this video, where you can see how dry the pulp is when the juice is extracted:
Omega MM900HDS Specifications
Operating Speed: 80 revolutions per minute
Juicer Weight: 17 pounds
Wattage: 200 Watts
Voltage: 110-120V
Dimensions: 6.5″ (W) x 14.5″ (D) x 15.5″ (H)
What is Included with the Omega MM900HDS Juicer?
This celery juicer comes with one juicing cone and two end caps – one for juicing celery and another for juicing other fruits and vegetables.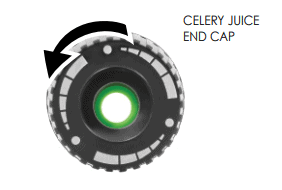 You can see in the close up image that the celery juice attachment comes with an additional restrictor, which holds back the output of the pulp.
If you set the end cap at the tightest setting, combined with the restrictor, this would cause the celery to stay in the drum and auger longer and therefore maximize the juice output.
The celery end cap is not just specific to juicing celery however, you can also use this end cap for herbs and other leafy greens.
There is a reverse function on this Omega juicer if any of the celery fiber gets stuck. To use the reverse function, turn the juicer to the off position, wait for the auger to stop spinning, then press the reverse button. You should also follow this process when switching the juicer from reverse mode, back to juicing.
Why Does Anthony William Recommend this Juicer?
This is the juicer that Anthony William uses. To quote:
What is the Warranty on the Medical Medium Best Juicer?
Like most of their juicers, Omega offer a 15 year warranty on the MM900HDS juicer for home use. If used in a commercial setting, the warranty is restricted to 1 year.
A Simple Juicer for Celery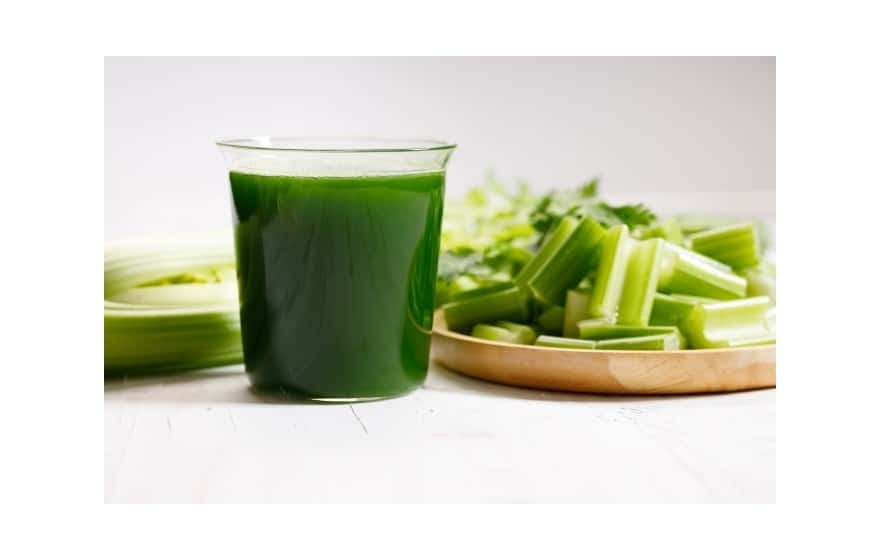 As you can see, this is a simple juicer, specifically designed for celery juicing. It will also juice other fruits and vegetables, including ginger, beetroot, wheatgrass and leafy greens to name a few.
With regards to size, it is exactly the same as the Omega J8006HDS.
With regards to functionality, it lacks some of the multi purpose uses of other Omega juicers. The MM900HDS only juices. There are no additional screens included to make frozen fruit sorbets, nut milk or nut butters or baby food.
If you are looking for additional functionality like sorbets, nut butters and pasta shaping, the J8006HDS offers this
for around the same price as the Medical Medium recommended juicer. The downside is the specific celery cap only comes with the MM900HDS model.
If you're looking for an Omega Juicer that is likely to be just as good at juicing celery as the Medical Medium juicer and includes the added functions of sorbets, extruding pasta and nut milks and butters, take a look at Omega NC900HDC
, which is around $50 more in price than the medical medium juicer. It also has a wider feed chute.
Biggest Complaint About the Omega Celery Juicer
The biggest consumer complaint about the medical medium recommended juicer is that the drum and auger clogs up whilst juicing. Some have said they have to stop juicing, clean out the drum and auger and recommence juicing.
Don't be put off by this. Clogged juicer parts are often associated with trying to juice too fast. Overloading the juicer with too much celery is likely to cause the juicer to back up, juice ineffectively and put pressure on screens and housing which may cause damage.
Celery is a stringy food. If you juice full stalks at once, those strings are likely to get wrapped around the auger and cause clogging. Simply chopping up your celery into smaller pieces can help alleviate this.
How to Avoid the Omega Juicer from Clogging Up
Cut your celery into small pieces – like in the image above. We know that the video earlier on in this post shows a whole celery stalk being fed into the juicer (and you can do this), but it is not what we recommend.
Our experience with juicing celery is that it is far more efficient if you spend a little more prep time cutting the celery stalks into 3-4 inch pieces (3 inches is better if you can). Feed them into the juicer slowly and wait for the juice and pulp to be extracted. Continue to feed celery into the juicer slowly and allow it time to work its magic extracting the nutrients.
Read our post on how to juice celery for more tips and where we discuss celery in much more detail, including how to juice celery if you don't have a juicer.
Watch Anthony William Discuss 8 Celery Juice Do's and Don'ts
In this short 5 minute video Anthony William discusses the volume of celery juice to drink, when to drink it and why you don't need organic celery (unless you want to). Enjoy!
Where to Buy the Medical Medium Recommended Juicer
The Omega MM900HDS
is available to buy on Amazon and also from the Omega Juicer website. You can expect to pay around $300 for this juicer.
A Celery Juice Recipe to Get You Started
Whilst Anthony William recommends drinking celery juice on its own, without any additional ingredients, not everyone can stomach the earthy taste if you have never drunk celery juice before. Here is a combination recipe if you are new to celery juicing.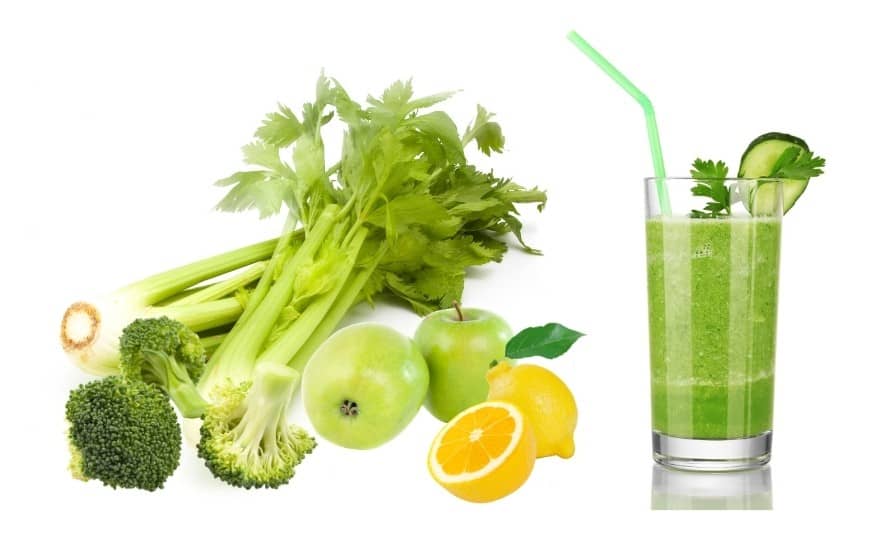 Ingredients:
3 Stalks of Celery
2 Apples
1 Stem Broccoli
1/2 a Lemon
Method:
Wash all ingredients and peel the skin from the lemon.
Chop the base and leaves off the celery stalks and chop celery into 3 inch pieces.
Chop lemon, apples and broccoli into small pieces to fit into the juicer chute.
Alternate between softer and harder foods during the juicing process.
Enjoy within 24 hours after juicing!
Check out our juicing recipes for more delicious and healthy juices to make as well!