Best Juicers By Fruits & Vegetables
Best Juicer for Citrus
Citrus fruits are great for juicing, yielding lots of delicious juice. If citrus is your go to juice, read our post on citrus juicers and why you may want to choose a citrus juicer over other types of juicers.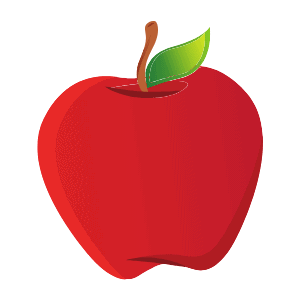 Best Juicer for Apples
Crisp sweet apple juice is delicious year round. We take a look at wide mouth juicers to get you juicing whole apples in no time as well as centrifugal and masticating juicers for apples.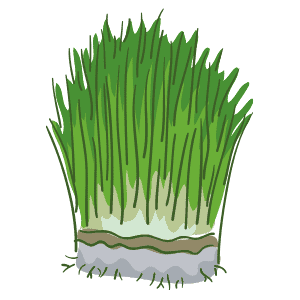 Wheatgrass can be tricky to juice, but not if you get the right juicer. We compare wheatgrass juicers and masticating juicers to bring you the best juicer for wheatgrass.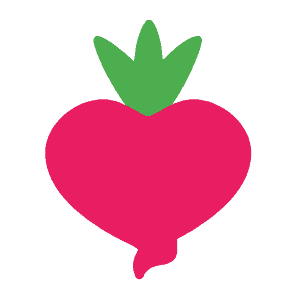 Best Juicer for Beets
Beetroot juice is packed with vitamins and beets are low in calories, making beetroots a wonderful vegetable to juice. We take a look at the best juicers for beets.
What is a Centrifugal Juicer?
Centrifugal juicers are the traditional style of juicer often used to juice whole fruits fast, such as oranges, apples and carrots. 
Centrifugal juicers work by shredding the fruit with tiny blades. The pulp is extracted into a container and the juice is pushed out into the jug. 
Typically, centrifugal juicers extracted less juice than masticating juicers, however, as technology improves centrifugal juicers are being created with better juice extraction. 
The shredding mechanism of centrifugal juicers tend to make them a better choice for juicier fruits rather than leafy greens such as spinach, kale, wheatgrass and celery.
The faster juicing process also tends to create more foam on the top of the juice, which also leads to the juice having a shorter shelf life (ie, it doesn't tend to keep as long in the fridge). 
Best Buy Juicer - Centrifugal Juicers
10 Year Warranty on Motor, 3 Year Warranty on Parts
 3 inch wide mouth feed chute
Two speeds for hard and soft fruits and vegetables, plus additional pulse setting
European Engineering
Excellent Pulp Filtering for Smooth Juice
Powerful 1200 watt motor
Easy Set Up and Clean Up
15 Year Warranty on Motor
Two speeds for hard and soft fruits and vegetables
2 Layer Micro Mesh filter for maximum juice extraction and smooth juice
European Engineering
Easy to Clean Juicer – not dishwasher safe
Affordable Juicer
What is a Masticating Juicer?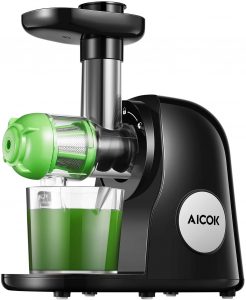 Masticating juicers are often referred to as slow juicers or cold press juicers. 
Cold press juicers offer a slower juicing process for preservation of vitamins and nutrients of the fruit and vegetables. The slower process separates juice and pulp and tends to leave more drier pulp than a centrifugal juicer.
Masticating juicers are a better choice for leafy greens such as spinach, kale, wheatgrass and celery, as the auger grinds the fruits and vegetables, squeezing as much juice out of the food as possible. 
Some of the best cold press juicers can also make purees, smoothies, grind coffee, produce nut butters and nut milks, making them a more versatile machine than a centrifugal juicer. 
15 Year Warranty on Parts and Performance
Gold Standard of Juicers and a Well Known Brand
Makes Nut Butter, Grinds Coffee, Purees Baby Food and Makes Frozen Desserts
Excellent Juice Extraction and very dry pulp
Convenient Carry Handle
Wider Chute for Larger Pieces of Fruits and Vegetables
10 Year Warranty on Parts and Performance
Replacement Parts Available
Priced Under $200
Excellent Juice Extraction for dry pulp, particularly with harder fruits
Easy Set Up and Easy to Clean Juicer
Stylish Design
Fresh Juice Machine Buying Tips:
Usage – How often you plan to use your home juicer should be the first thing you determine. Are you juicing for yourself or an entire family? Will you be running the juicer a maximum capacity every day, or only juicing every now and then? Determining how often you plan to use your juicer is important. If you are a frequent juicer it may be worth spending a little more money to get a quality juicer that will last. Our juicer reviews focus on quality, as well as warranty, customer service and the ability to obtain replacement parts, if needed.
Cleaning – How much time do you want to spend cleaning up after juicing? Are any parts of the juicer dishwasher safe to save on clean up time? How many parts of the juicer are there to pull apart and clean up after you've finished juicing? Needless to say, no one likes to spend time cleaning up and some juicers are easy to clean than others. We'll let you know how many parts there are to wash, whether they are dishwasher safe and how easy clean up should be with each juicer review.
Type of Juicer – Juicing specific fruits and vegetables such as celery, kale and wheatgrass are very different to juicing apples and oranges. Decide what types of juices you are most likely to make before looking for a juicer to buy. This will help you determine the best juicer for your needs. We'll also discuss throughout our juicer reviews the best types of fruits and vegetables to juice in each machine. 
We Talk About The Benefits of Juicing & The Best Easy to Use Juicers