Tribest, a South Korean brand of juicers, are known for their quality juicing machines with excellent warranties. The Tribest Slowstar juicer and mincer is a vertical masticating juicer with additional functionality to grind grains, make nut butters, sorbet and even mix your meatballs together.
Tribest are known for their innovative, energy-efficient, and easy to handle products. It is true to its motto, "Making healthy living easy." It believes in making the best products and keeps adding new designs, new components, and styles that differentiate it from its counterparts.
With a range of kitchen products for both commercial and home use, Tribest have established themselves as a leading brand in appliances, in particular their masticating and twin gear juicers. To compare apples and apples so to speak, Tribest is comparable with Omega, Kuvings and Hurom.
The Slow Star Juicer is an excellent choice in vertical masticating juicers due to its dual auger blade design, juicer cap that prevents the juice from leaking, and two-in-one design that makes both a juicer and a mincer. It not only looks elegant but performs smoothly and quietly without disturbing anyone at home.
Here is a quick overview of the pros and cons of this vertical masticating juicer, before I jump into the full review and explain its capabilities in more detail:
Pros
Winged auger design for more efficient mastication of fruits and vegetables with less clogging
Slow 47 revolutions per minute spin speed
Separate attachment for making sorbets, nut butters, grinding grains, mixing ground meat and fish and making sauces
200 watt motor with torque equivalent to a 9HP motor
Reverse function
10 year warranty
Cons
Not the easiest juicer to clean
No dishwasher safe parts
Leaves some pulp in juice
The Tribest slowstar vertical juicer and mincer is very similar in design and function to the following vertical masticating juicers:
The two current models for 2021 are SW-2000 (red and black) and SW-2020 (silver and black). The only difference between the two models is the color.
What Will I Get With the Tribest Slowstar Juicer?
Your new Tribest Slowstar juicer comes with everything you need to get started juicing, except your fresh produce! Inside the box you will find two separate containers, one for juicing and one for mincing, each with its own lid and hopper.
There is a jug for juice collection and a jug for pulp collection. There is one screen, one double edged auger and one cleaning screen with silicone blades to help wipe pulp from around the edge of the juice collection chamber.
There is a fine mesh sieve for straining any excess pulp, pusher and cleaning brush included.
What Is The Mincing Feature?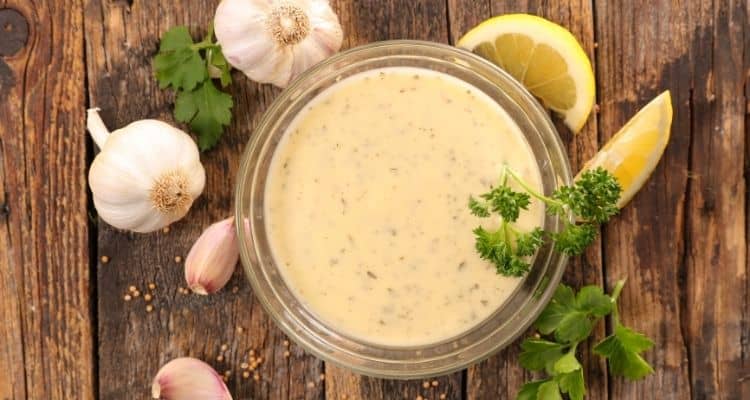 To confirm, mincing means crushing food in the same masticating style, using the same auger for juicing. For example, if you wanted to make pureed baby food you could feed cooked food into the juicer with the mincing bowl attached.
You will notice that the mincing bowl has only one chute and it is much larger than the pulp chute on the juicing bowl.
Some of the examples Tribest have given us for the mincing function are fruits and vegetables, meats and fish, make meatballs and sauces. You can also grind grains after they have been soaked.
You can also process nuts to make your own nut butter. Depending on how smooth or chunky you like your nut butter, you may need to process the nuts several times.
At first when I read it had a mincing feature, I was thinking it would make ground meats, but this isn't the case.
How Slow is the Slowstar Juicer?
Vertical masticating juicers range from spin speeds of 43 revolutions per minute (rpm) to around 70 rpm. The Tribest Slowstar Juicer rotates at a slow 47 revolutions per minute, making it one of the slowest vertical masticating juicers on the market.
This slow speed helps to extract fresh juice without wasting the nutrients and healthy enzymes necessary for digestion.
If you are used to using a fast centrifugal juicer you are going to find this design very slow. If you have previously had a masticating juicer and are looking to upgrade to the Tribest, you will likely understand the necessary prep and juicing time needed with this design.
How Much Food Preparation is Required?
The fastest way to ruin a slow juicer is to overload it with too much fresh produce at once. Slow juicers require food to be continually fed through. The mastication process works like chewing, so imagine stuffing your mouth full of food then trying to chew it all up. It doesn't work! And neither will your juicer.
Here is a guide for prepping fruits and vegetables when using the Tribest Slowstar Juicer:
Chop carrots into quarters for best results
Chop celery into 1-2 inch pieces to avoid the strings wrapping around the auger
Chop kale into 1 inch pieces and bunch together any leafy greens
Follow leafy greens with harder fruits or vegetables to help push them through
You will need to remove pips and seeds from any fruits before juicing
Remove skins from citrus fruits before juicing and chop into quarters or smaller
Soak pine needles in water for an hour before juicing
If your produce is a day or two old and wilting, soak in water for 10 minutes before juicing
Soak hard grains in clean water for 4-8 hours before mincing
Most importantly, feed pieces through one by one. You can't rush a slow juicer.
How is the Auger Different to Other Juicers?
The Auger has a dual-blade that allows the user to mince veggies twice more finely. The Duo-auger blade crushes the fruits and extracts more juice with all the nutrients intact.
You can see the extra ridges and wing of the Duoblade auger on the left. This design is more efficient at juice extraction than standard single edged augers. You will also find a similar auger on the Omega VSJ843Q vertical juicer and some Hurom and Kuvings juicers.
Reverse Function
Like most vertical masticating juicers, the Tribest Slowstar is fitted with a reverse function. In the case of any food getting stuck, press the reverse button for 2-3 seconds, then turn the juicer back to on. This is help to dislodge any food.
Durability and BPA Free Parts
Like Omega, Kuvings and Hurom, Tribest also use ultra tough "Ultem" plastic for their auger and juicing screen. This specially made plastic is virtually BPA free and 8 times stronger than regular plastic parts.
The plastic casing and housing is 100% BPA Free.
Where are Tribest Juicers Made?
Tribest juicers are made in South Korea. You know you are buying a quality product when purchasing a Tribest juicer.
10 Year Warranty
As expected from a leading brand of juicer, Tribest SW 2000 and SW 2020 have a ten year warranty.
The 10 year warranty is often a deciding factor when investing in a juicer for the long term. You can also purchase replacement parts for Tribest juicers, from juice caps to silicone rings, to new augers, juicing screens and juicing bowls.
Both Tribest SW 2000 and SW 2020 have a product replacement guarantee of parts within ten days. If any part of the juicer has issues, it can be replaced within ten days. If you wish to purchase or replace your Tribest juicer parts, you can visit Tribest's website.
To lodge a service or a warranty complaint, you can visit [email protected]. The toll-free contact number available for contacting inside America is 1-888-254-7336, the international service number is 1-714-879-7150. If you can't get through the toll-free number, you can send a letter at the mailing address 1143 N Patt Street Anaheim, CA 92801. The Tribest office is available for you from 9:00 am-5:00 pm PST.
Specifications
Motor
200 watts
Spin Speed
47 RPM
Voltage
120 V
Dimensions
8 x 10.8 x 19.5 inches
Warranty
10 Years
BPA Free
Casing and Housing – Yes
Ultem Auger and Screen – Virtually
Consumer Feedback
Here is some of the positive feedback from consumers on the Tribest Slowstar Juicer:
First dish was a tomatillo salsa with the mincer attachment and it turned out perfectly.

This is the best Juicer. My sisters and I have been using it daily for 5 years. Just love it.

I have used and owned several juicers over decades and the Slowstar is by far the best.

I am fairly new to juicing. I used to have a low cost horizontal juicer that required a lot of preparation. The Slowstar cut my preparation time in more than half and produced more yield and a higher quality of juice.

via Tribest Juicer Website
Here is some of the negative feedback from consumers:
…smaller holes in the juicing screen clog with a lot of juicing.

Simple enough to use, however leaves more pulp than I wanted.

This juicer is great at extracting in fact one of the best I've used but it's awful to clean…

via Tribest Juicer Website and Amazon Customer Reviews
Where to Buy Tribest Slowstar Juicers
Direct from Tribest of course! When purchasing from Tribest you are guaranteeing a genuine, brand new product, backed by the Tribest 10 year warranty.
Tribest are very specific about their warranty, including purchasing from 'unauthorized dealers' which include Amazon Warehouse, Amazon renewed and individual eBay sellers. When investing in a high end juicer such as the Tribest Slowstar, ensure you are buying direct from Tribest.
Omega VSJ843 vs Tribest Slowstar
The Omega VSJ843 is the most recent vertical masticating juicer released by Omega in 2014. Here is a comparison of the two juicers:
| | | |
| --- | --- | --- |
| | Omega VSJ843 | Tribest Slowstar |
| Spin Speed | 43 RPM | 47 RPM |
| Power | 150 Watt | 200 Watt |
| Reverse Function | Yes | Yes |
| Use Time | 30 minutes | 30 minutes |
| Dishwasher Friendly | Top Rack | No |
| Warranty | 15 years | 10 years |
| Extra Function | No | Mincing/Sorbet Function |
As you can see, the operation time, spin speed and power are relatively similar or the same. The primary difference between the Omega VSJ843 and Tribest Slowstar juicers is the mincing function.
There is no additional screen or housing with the Omega juicer for making sorbets, nut butters, salsa's and sauces. You can use the Omega for nut milks, as with the Tribest also.
The price of the Omega VSJ843 is slightly higher than the Tribest juicer. Granted, Omega has a better warranty overall and dishwasher friendly parts (although I still prefer to hand wash so the parts are not exposed to heat and chemicals for long periods of time).
Feedback was quite similar between the two juicers, with "pulpy juice" being common between the two. Prep time will be practically the same, you need to chop your fruits and veggies into small pieces with both juicers.
There really isn't one juicer that stands out to me as overall "better" than the other. If you don't feel you will use the mincing function on the juicer and would prefer a longer warranty, then Omega would be your better choice.
If you like the versatility of mixing meats, vegetables, purees, making sauces, salsas etc stick with the Tribest. I'm afraid this decision is really going to come down to personal preference!
Have you chosen one over the other? What has your experience been? Let me know in the comments below, I'd love to hear your feedback!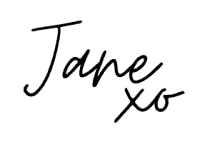 Feel free to share this pin on Pinterest to come back to this post anytime.